Estos son los precios de convenio que el Instituto tiene con los distintos hoteles que se ubican cerca del  Instituto de Investigaciones Bibliográficas (IIB). Favor de indicar su participación en el Congreso al hacer la reserva. Los precios en dólares y euros son aproximados. Los tiempos de traslado son aproximados y sugerimos considerar que en horas pico, los trayectos pueden durar más tiempo
EL IIB se encuentra en Ciudad Universitaria, al sur de la Cd de México. Si usted quiere hospedarse en el Centro de la Ciudad de México existen muchas opciones. Sin embargo, el tiempo de traslado es como de 1 hora.

These are the prices per night of the hotels that have an agreement with the Instituto de Investigaciones Bibliográficas (IIB) and are situated nearby. Please mention when booking that you are attending the Congress.  Prices in US dollars and Euros are approximate. Please check current exchange rate. Travel times are estimated and please consider that during rush hour travel times are greater.
The IIB is situated in Ciudad Universitaria, south of Mexico City.  If you would like to stay in the centre of the city, there are plenty of hotel options. However, due to the distance and the amount of traffic this can take about 1 hour.

Voici les prix par nuitée des hotels conventionnés qui se trouvent aux alentours de l'Instituto de Investigaciones Bibliográficas. Veuillez indiquer lors de votre réservation que vous assisterez au Congrès. Les temps de parcours en heures de pointe sont plus longs.
Hotel Radisson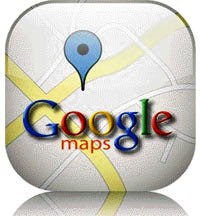 Tel: (+52 55) 59275959  Fax:  (+52 55) 56064006 
Cuspide 53, Col. Parque del Pedregal, 14020 Mexico D.F.
Habitación/Room/Chambre

Desayuno/Breakfast/Petit-déjeuner

NOTA BENE

$1,065.50 MXN
$78 USD
€58.00 EUR


$178.00 MXN
$13 USD
€9 EUR

Los fines de semana el desayuno cuesta $188.00 MXN
During the weekend breakfast costs  $14 USD
Le week-end le prix du petit-déjeuner  est de  €10 EUR









Tiempo estimado / Estimated time / Temps approximatif a l' IIB:
10 minutos en taxi

15 minutos en Metrobus (Perisur)
25 minutos caminando
Insurgentes Sur 1105, Col Nochebuena, Mexico City, Mexico

UK: +44 (0)203 564 2773 US/Canada (free): 1-866-332-3590; Europe (free): 00-800-97-33-42-26
Habitación/Room/Chambre

Desayuno/Breakfast/Petit-déjeuner

$660.00 MXN
$49 USD
€32 EUR


$100 MXN
$7 USD
€6 EUR

 Tiempo estimado / Estimated time / Temps approximatif :
30  minutos en taxi

20 minutos en Metrobus (Parque Hundido)
Av. Insurgentes sur 4265, col. santa Úrsula Xitla, c.p. 14420, delegación Tlalpan (entre calles: Limantitla y calz. de Tlalpan)
 Tel (+52 55)5513 3307, Fax (+52 55)5513 3307


Habitación/Room/Chambre

Desayuno/Breakfast/Petit-déjeuner

$693 MXN
$49 USD
€32 EUR


Desayuno continental incluido

Continental breakfast included

Petit-déjeuener continental inclus
  Tiempo estimado / Estimated time / Temps approximatif :
30  minutos en taxi

20 minutos en Metrobus (La Joya)
Transport
Mapa del metrobús/ metrobus map/plan du métrobus
https://www.metrobus.cdmx.gob.mx/mapas-rutas
Mapa  del  metro /map metro/plan du métro
https://www.metro.cdmx.gob.mx/la-red/mapa-de-la-red